Flemington Fine Artisans Show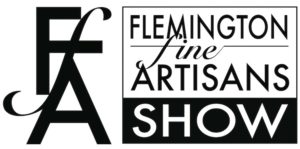 WHEN: Biannual: Sunday and Monday of Memorial Day Weekend, and first Sunday of November.
Flemington Fine Artisans Show is in its 7th year, bringing to Flemington exceptional handmade art and crafts by finest area artists. The show is dedicated to growing the local arts and crafts scene by featuring a variety of high quality work – ranging from fine art, photography, to one-of-a-kind jewelry, pottery, woodwork, accessories, glass, fiber, metalwork and more. The show is free and open to the public. Free parking. For more information, visit www.flemingtonfineartisansshow.com, or Facebook.com/FlemingtonFineArtisansShow.